Looking for a face mask that gives you a luminescent glow? With Australian Pink Clay, Hibiscus and Organic Beetroot, this mask is formulated to stimulate skin cell regeneration, tighten pores and put your skin on high beam.
Your skin is unique, which is why this mask is delivered in an 'easy mix' powder, so you can find your perfect mix.
Scroll down to learn how to mix this mask like a pro.
• Australian Pink Clay Mask
• 100% Natural, Organic Ingredients
• Brightens skin and tightens pores*
• No preservatives or nasties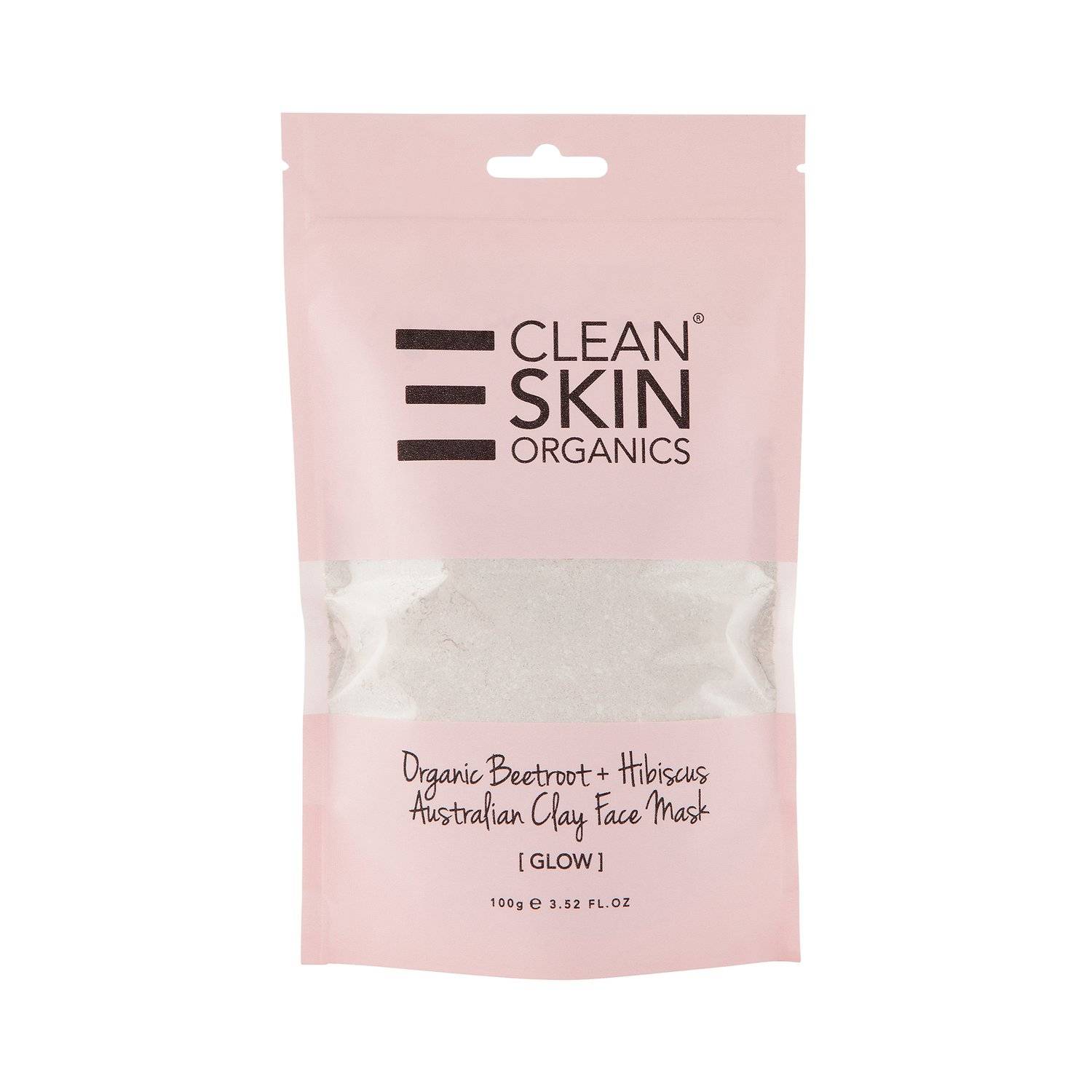 A Powerful Trio of Natural Ingredients
Australian Pink Clay
Kaolin clay (also known as Pink Clay) is famous for it's ability to detoxify your skin and refine your pores in a matter of minutes.
Perfect for dry and sensitive skin types, clay smooths the skin and stimulates circulation. It also reduces irritation and inflammation from skin conditions such as acne.
Hibiscus
Hibiscus has natural acid which exfoliates the top layer of dead skin and stimulates skin cell regeneration to give you a smooth, youthful complexion.
It also inhibits the production of elastase which can destroy elastin and lead to premature ageing.
Beetroot
Rich in iron and carotenoids, beetroot helps to carry moisture deep into the innermost layers of your skin, making your skin smooth and silky to the touch.
Packed with nutrients that promote skin cell regeneration, this superfood has superpowers.
Hi-biscus gives the karate chop to ageing by reducing an enzyme that breaks down elastin. This allows your skin to repair and regenerate, giving your skin a golden hour glow all day long.
ELASTIN + COLLAGEN = HYPERGLOW!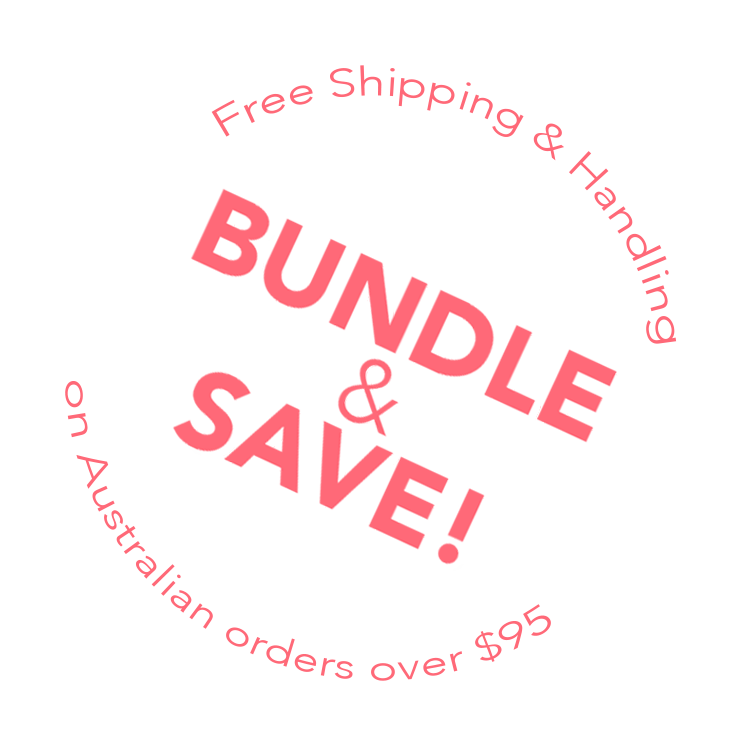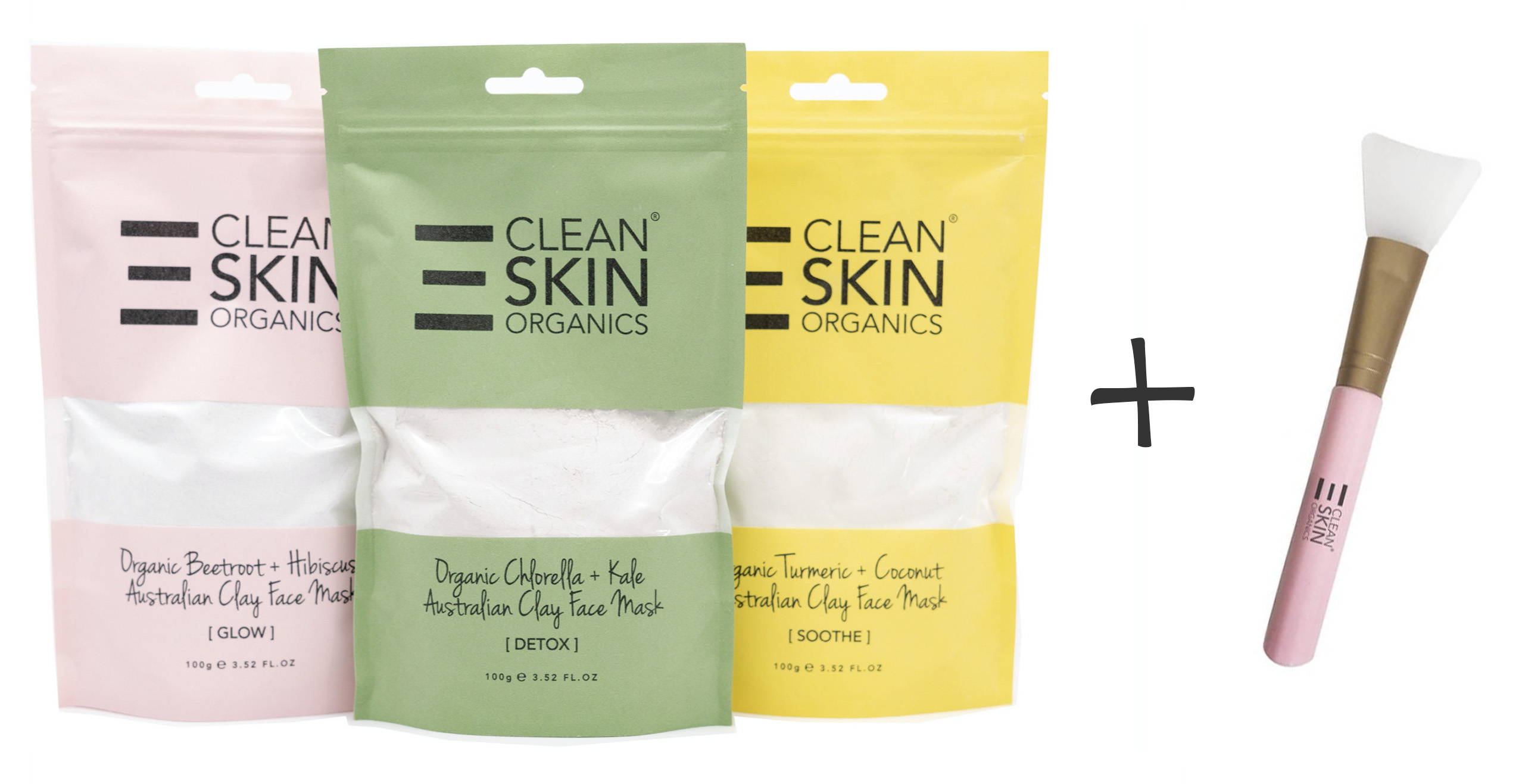 Try all three of our bestselling masks for only $50, and get our mixing spatula for free!
•
Beetroot & Hibiscus for a natural glow.
•
Turmeric and Coconut to soothe inflamed skin.
•
Chlorella and Kale for a supercharged detox.
How To Mix Masks Like a Pro
All of our Kaolin Clay masks are designed to be mixed, matched and hacked to suit your skin's exact needs. You can simply mix them with a little water to get a thorough deep cleanse or try one of the following tricks to boost your treatment.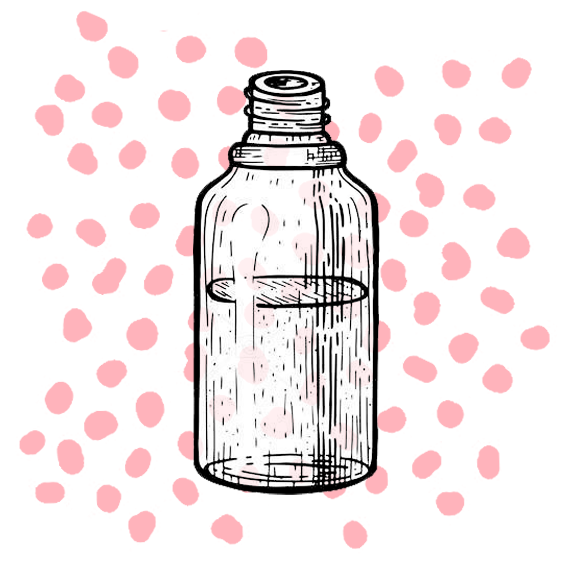 Add base oils instead of water
Olive oil
For mature skin or after sun exposure.
Jojoba oil

To reduce redness, ease eczema and rosacea and keep skin calm.

Coconut oil

To reduce inflammation, heal acne and protect skin from harmful bacteria.
Add a soothing bit of nature
Yoghurt
Add a teaspoon of your mask to three teaspoons of natural yoghurt. The natural lactic acid in yoghurt will help to dissolve dead skin and tighten pores.
Honey
Add one teaspoon of your mask to a teaspoon of honey and a teaspoon of hot water. The honey helps to open pores and its antioxidant, antiseptic and antibacterial properties fight acne, blackheads and provide soft hydration.
Coconut milk
Add a teaspoon of coconut milk or cream to a teaspoon of your mask. Coconut milks are high in moisture and work miracles on conditions like eczema, dermatitis and psoriasis.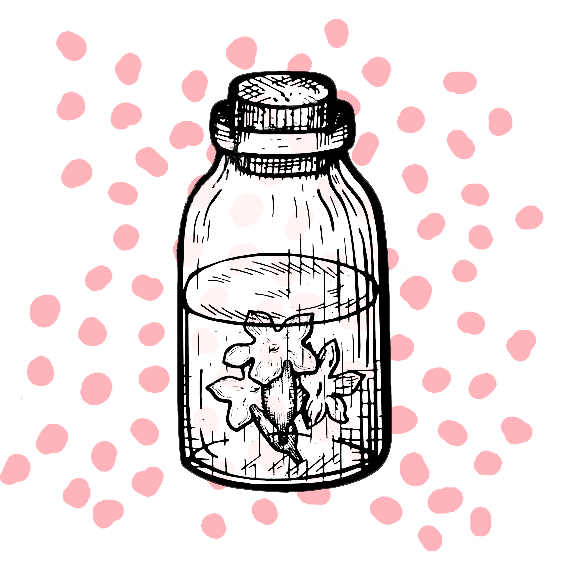 Add 1-2 drops of essential oil
Lemon oil
Add 1-2 drops to your mask mix. Lemon essential oil is astringent and its antiseptic properties help in treating and clearing skin. Lemon oil also reduces excessive oil on the skin and loosens dead skin cells.
Lavender oil
Add 1-2 drops to your mask to reduce inflammation and to aid in relaxation.
Tea tree oil
Add 1-2 drops to your mask mix for its anti-inflammatory and antimicrobial properties. It can help calm redness and swelling and may even help to reduce acne scars.
*Everyone's skin is different and results may vary from person to person
✕